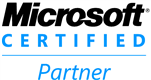 Brennan IT Services was founded in December 2003. We focus on delivering value added cost effective solutions to companies of all sizes: from those smaller companies who have no internal IT departments to larger companies who have a small IT department but who have limited skills available.
John Brennan is a very experienced IT Consultant who has been working with ICT customers in a variety of industries since 1983.
Over a period of many years with IBM Ireland John worked on IT projects with various companies including ABB, Johnson & Johnson, Bank of Ireland Finance, AIB Bank, Rhone-Poulenc Rorer, Antigen Pharmaceuticals, Klopman (Tralee), Batchelors, Church & General Insurance and EBS (Branch Roll-out). His principal role was designing and delivering IT networking and infrastructure solutions that added value to the client's business.
During his years with IBM John received the IBM=Service Award on 3 occasions and the Professional Excellence Award once as well as a number of Special Contribution awards, including a design award.
John has been working as Project Manager on an IT Disaster Recovery project with Irish Life & Permanent for the last 24 months. This €7.5m project was to improve the capacity of the business to recover from a disaster situation by implementing a Dual Data Centre Disaster Recovery strategy for key business systems including EMC SAN, IBM mainframe, HP-UX, IBM AIX & Sun Servers plus 50 Windows Servers including Exchange email for over 5,500 clients. That project is now complete.
Following his successful completion of a BA Honours degree in Management at the Irish Management Institute, John moved from IBM Ireland to C&C Group in June 1997 as the Network Manager. He was responsible for bringing proper standards into the network infrastructure of the various trading companies within C&C Group (C&C Ireland, C&C International, Bulmer's, C&C Wholesale, Grants of Ireland and Tayto). John had responsibility for and managed the IT infrastructure and support services across Ireland (LAN & WAN, voice & data). He also managed and developed the partner relationship with the Groups main suppliers and ensured that all SLA's were being met through regular communication and meetings. This role and responsibility expanded as the number of companies increased until there were 42 sites connected around Ireland plus another large site in Italy, an office in New York and a sub-office in San Francisco. With the network infrastructure stable, the focus of attention then moved to Business Continuity, Disaster Recovery and Security. John developed and tested the C&C Group Business Continuity plan including Disaster Recovery for the central AS/400 systems, Wide Area Network and Internet connectivity as well as Windows Servers and Lotus Notes mail systems.
John left C&C Group in December 2003 as the Group decided to outsource their IT Infrastructure to a third party.
Brennan IT Services Limited provides value added services in the following areas:
Project Management: especially Business Continuity and Disaster Recovery as well as Network and Infrastructure projects
Network Audit & Health Check; including Performance Management & Security Review
Windows Server migration to Windows Server 2003 and Active Directory
Anti-Virus deployment: configuration management and update Services
Microsoft Critical Security and Software updates and patch deployment
Content management configuration including e-mail and Internet checking
Lotus Domino / Lotus Notes 4.x to 5.x migration and training
Installation, configuration and testing of Windows based Servers, Desktops and Laptops prior to deployment with standard software suite.
LAN and WAN Infrastructure design, implementation and support services.
AS/400 iSeries connectivity configuration including Local and Remote Access and IPDS printing (LAN, WAN or Dial-Up)
We also have extensive experience in Development and Implementation of IT Security Policies for multiple platforms including AS/400 iSeries, Windows Server environments (NT, 2000, 2003), Lotus Domino, Microsoft Exchange and Internet usage as well as Remote Access and VPN. In addition, we have developed documented, tested and implemented Disaster Recovery procedures for all of the above systems.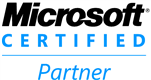 Our Mission
To become the leading provider of value added Project Management and high quality IT Infrastructure and Security Services in Ireland.
Brennan IT Services Limited is dedicated to achieving total customer satisfaction.
We will achieve this through quality, innovation, dedication and teamwork; making us the leading provider of value added IT Services in Ireland.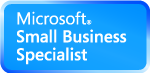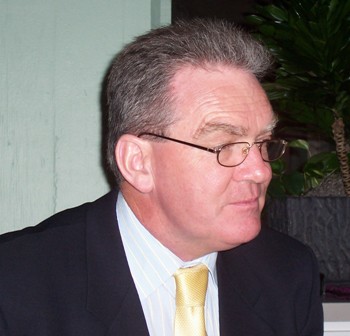 Reference
C&C International are delighted with the secure Remote Access solution which allowed their Regional Sales Directors access their e-mail and AS/400 data from various parts of the world, including China, Eastern Europe, South America and USA.
Brian Walsh, MD C&C International
Contact Information
You can contact us any time via e-mail or by telephone between 08:00 hours and 18:00 hours GMT.
Telephone: 353 86 227 1391
General Information: info@bitsltd.ie
Sales: sales@bitsltd.ie
Customer Support: support@bitsltd.ie
Webmaster: webmaster@bitsltd.ie