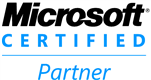 Product Overview


The list below outlines some of the product offerings available immediately from Brennan IT Services Limited.
Network Audit & IT Health Check
Full Audit of your company Network Infrastructure including Configuration, Performance, Security, and Topology. This is an introductory product offering at a fixed price per site with a report delivered within one week. We can provide a comprehensive audit of your Network to help you become compliant with your software licensing.
Network Faxing
Even though most people use e-mail to send and receive documents, there is a large number of people who still require a fax. We can implement Network Faxing that can be used from any / all Network attached desktops or laptops and can support Excel, Word and PowerPoint files. Network Faxing can save you money by eliminating the time wasted waiting while your paper document is scanned into the fax machine.
Security Made Simple
This product includes Specification, Implementation, Configuration and Testing of basic Firewall, Anti-Virus, Content Management and Intrusion Detection system. This product is targeted at small to medium companies who do not have a full IT department but who are concerned about the increasing number of security risks and virus attacks.
Security - Full Armour
We offer Design, Specification, Configuration, Implementation, Testing and Documentation of comprehensive Firewall, Anti-Virus, Content Management and Intrusion Detection systems with Automated Software Updates for complete peace of mind.
We will review your critical business systems and then design a security infrastructure that can keep your 'crown jewels' safe while still allowing your users to function effectively. We will specify and implement the most appropriate Firewall, Anti-Virus, Content Management and Intrusion Detection System appropriate to your business needs. We can configure the security system for automatic download of critical updates and testing before deployment on your key systems.